Law For You
Law For You – a short guide to the law for new migrants living in South Australia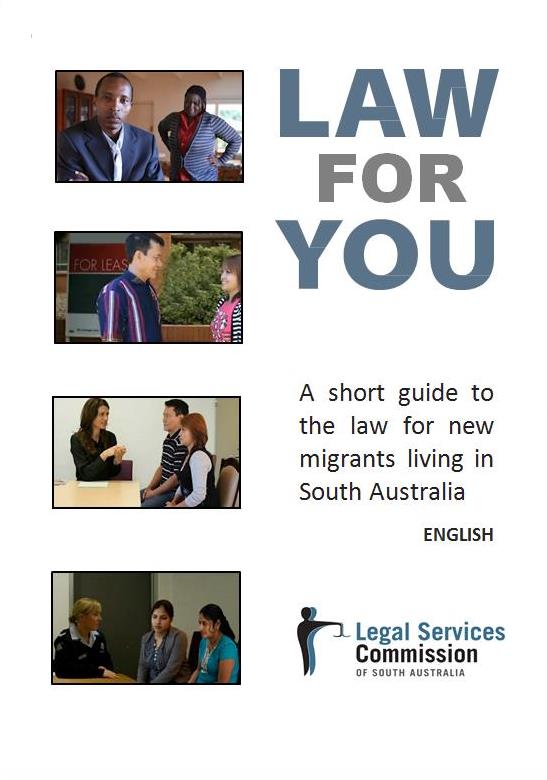 This is a basic guide to the law for new migrants living in South Australia. It is intended to help non-English speakers learn key laws and find out about services available to assist people with legal problems.
If someone has a legal problem it is important to get legal advice as soon as possible.
This guide was developed by the Legal Services Commission to support legal education for new migrants. It may also be used by people who need to understand basic legal concepts and where to get help.
The Legal Services Commission gratefully acknowledges funding by the Law Foundation of South Australia to translate and print this resource.

The Law For You resource guides can be downloaded below in the following languages:


To discuss Law For You or to discuss booking a Law For You education session please Request an Information Session.
To order multiple copies of these booklets please use the Online Order Form.